Place: Strategic Air Command & Aerospace Museum (I-80, Exit 426, Ashland, NE)
Date: Saturday, February 22, 2020
Time: 8:00am - 5:00pm (Opening Ceremony at 8:30am)
Showcase Registration for SPIRIT and STEAM Teachers:
General Showcase Information:
Event Descriptions: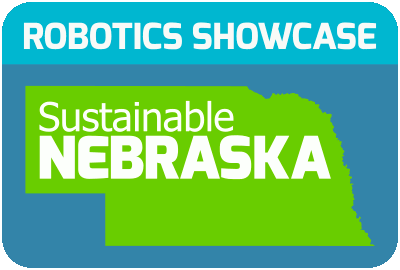 Theme: "Rockin' the BoTs!"

The event rules shared on Saturday, November 9th, 2019 have been updated (see below).

These documents may be periodically updated before the Expo. Please check back to ensure you are working from our latest revisions!


1. Documentation
2. Presentation
Presentation Topics: Robotics Applications in Music

Each team's presentation shall be submitted as a single 2-3 minute video. Teams are to use the Engineering design process to construct the video (follow the Rubric in Documentation), and then use the notes to create an engineering notebook.
3. Autonomous Course: GPI, TI, API - "Musical Time Machine"
4. Competition Arena - "Music Festival"
5. Driving Course - "Magical Mystery Tour"
Driving Rules (Draft updated 01/30/20)
Note: Overall course dimensions are 12ft wide by 16ft long.
6. Navigational Course - "Musical Jukebox"
Preparation Resources:
Technical FAQ:
Programming the Servo through the LCD panel and Controller:
General Programming:
Sponsorship:
Showcase Information:
Coordinator:
Alisa Gilmore
agilmore2@unl.edu
Register by:
Fri., Dec. 13, 2019